welcome to
locanda ampola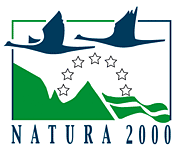 Locanda Ampola is located a few meters away from the Provincial Nature Reserve Lago d'Ampola,which in 1990 is declared a biotope and it is part of Rete Natura 2000, a system of areas reserved for conservation of biological diversity present in the European Union and expecially for the protection of many habitats, animal and plant species considered worthy of protection at continental level.
The Locanda is an ideal solution for spending a day with friends or staying with your family among nature, having activities and fun in the mountains.
Check it out our Social Networks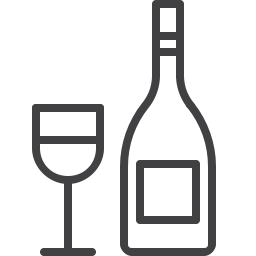 bar area open to the community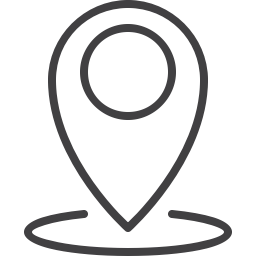 The structure offers the possibility of overnight stay with B&B, half board and full board. Find all the details on the dedicated page.
What is the thing that most makes you feel at home when you are on holiday? Eating well. At the Locanda Ambola we are convinced of this. We personally take care of cooking, going shopping every morning to choose the best products of the day.
We try to satisfy the tastes of everyone, preparing foods with typical products of the Ledrense territory, mainly biological. The meal is always combined with a rich buffet of salads and seasonal vegetables.
For those who have food intolerances there is the possibility of gluten-free cooking, or who need a specific dietetic kitchen we will try to meet your needs.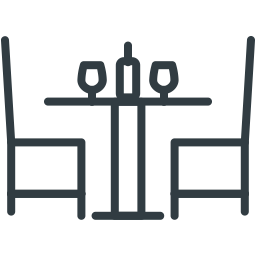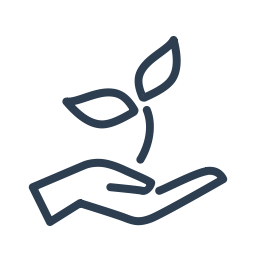 Typical biological Products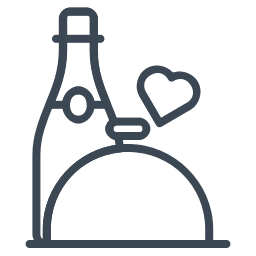 ceremony and business dinner
A few steps from the Locanda Ampola, among the main activities, you can find:
Doing Canyonig is very easy : just book and on the scheduled day meet at the Locanda Ampola, from there the Rio Palvico canyon is a 5 minute drive away and the Rio Nero canyon starts from the Locanca car park. Alpine guides specialized in canyoning (expert, prepared and motivated) are your guarantee of safety during the descent. Bring with you the swimsuit, towel and dry clothes, high trekking boots (highly recommended) in alternative non-slip shoes. The period of activity is from May to the end of September. Everyone can participate! The minimum age for guys is 11 years, better if accompanied. The maximum age we still have to find out, seventy year olds people are quietly descended.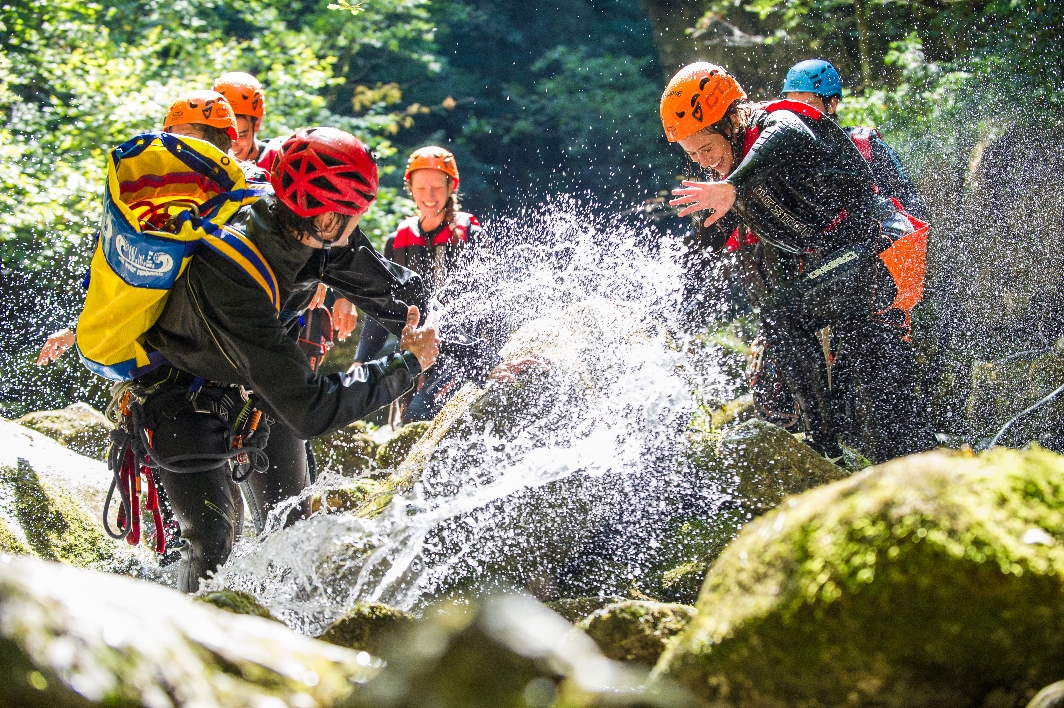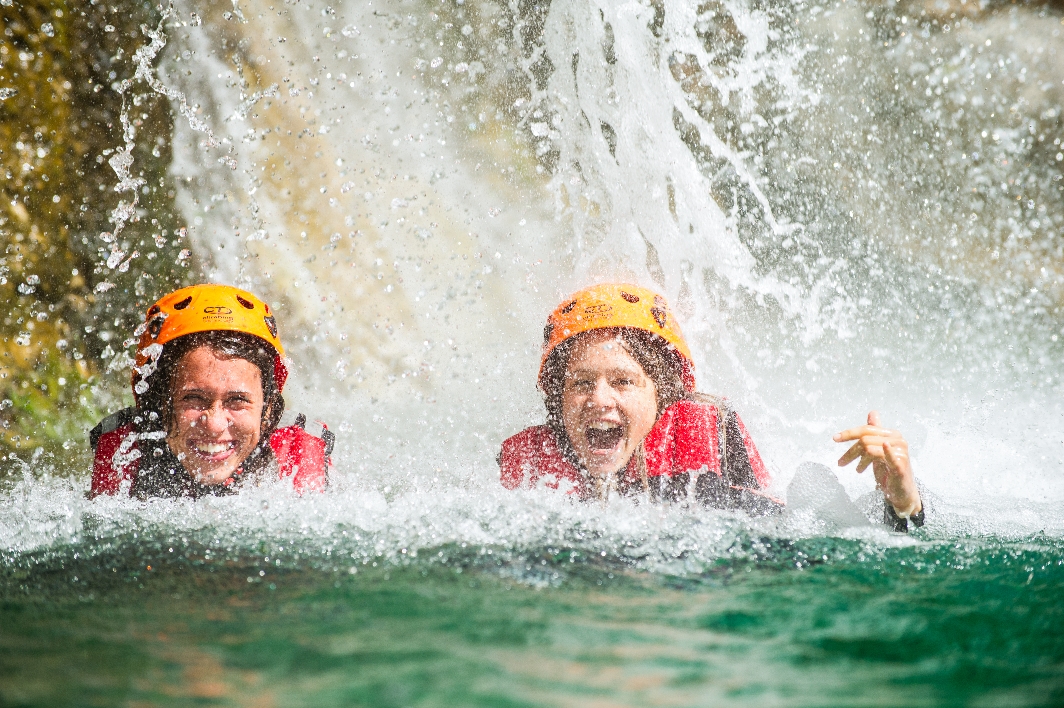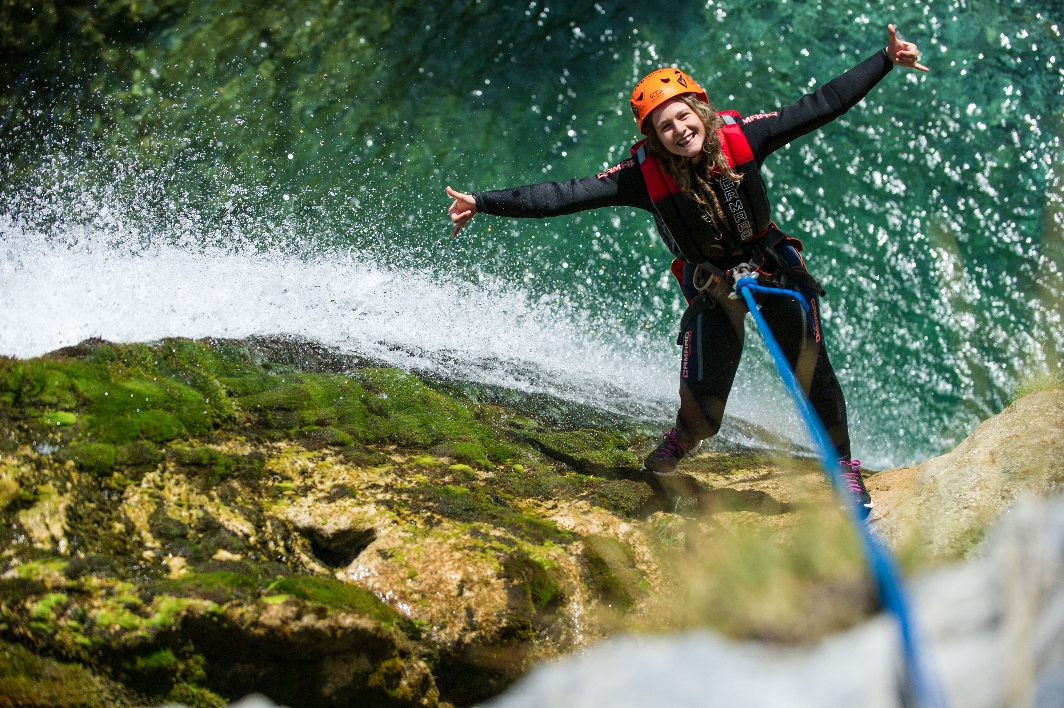 From the parking of the Locanda Ampola starts a shuttle service for mountain bike transport, which goes up to the Tremalzo pass from where it is possible to descend along breathtaking paths, also with mountain bike rental service. But other cycling routes start from the Locanda with quieter routes that cross the Ampola's wetlands with the possibility of reaching the pile dwellings of Lake Ledro.
Locanda Ampola
Strada per Tremalzo, 6
38067 Tiarno di Sopra – Ledro (Tn) – Italia
Check it out our Social Networks